Your First Visit at Wallan Dental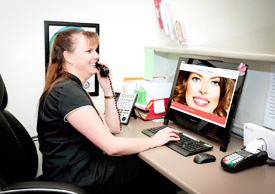 Please remember to bring your Medicare card, private health insurance card and a full list of medications. You can also download your forms here to bring with you completed.
When you arrive, we'll discuss your chief complaint, previous dental history, any phobias, and your preferences along with preferred days and times for future appointments.
Initial consultation
If you are a new patient, you can expect to meet your dentist for a consultation, have X-rays taken and sometimes meet with a dental hygienist. We'll discuss your primary dental problem to help us schedule the adequate time required to address your needs.
You can expect this visit to last around 45 minutes.
Contact us today!